World Bank To Make Decision On Nigeria's $1bn Loan Request Tomorrow
The World Bank will, tomorrow, deliberate on the loan request by Nigeria, said to hover slightly above $1 billion.

The Executive Board of the bank will determine whether to approve the loan or not.

It was trimmed down from the original $1.8 billion because the $750 million earmarked for the Power Sector Reform (PSR) was dropped because the Federal Government did not give the okay for its inclusion in the current appeal.
This comes after the FGN just weeks ago revealed that it was turning its attention towards China for the realisation of its External Borrowing Plan because some of the existing lending institutions, including the World Bank, were not forthcoming on the matter
Related: Petrol Prices Drop To N123.50 Per Litre
.
The Minister of Finance, Budget and National Planning, Mrs Zainab Ahmed also revealed that the Federal Government was also seeking a $17 billion loan from the China Exim Bank as part of the original $29.96 billion 2016 – 2018 External Borrowing scheme.
Mrs Ahmed (below) also revealed that while seeking the bulk from the China Exim Bank, the government was also looking at receiving some from the Islamic Development Bank, among others.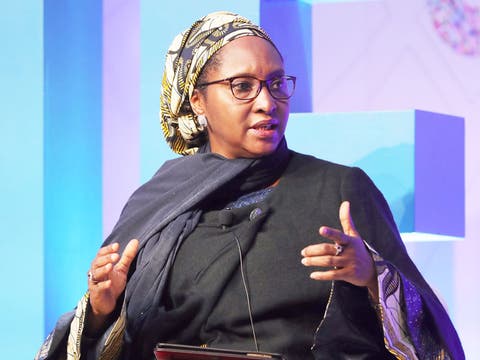 She said while the country had no issue with its current debt profile but with its dwindling revenue, it could not fund the various projects expected to have a meaningful impact on the lives of Nigerians.